Sanitary diaphragm valves are designed for ultra-pure or heavily polluted, very viscous liquids, gases, corrosive or lazy media. When combined with control equipment, diaphragm valves are more likely to replace other traditional control systems, especially for solid and easily contaminated inert media.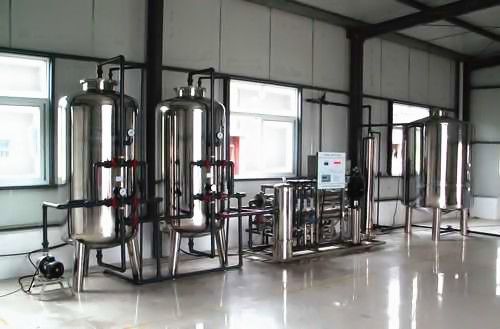 Its steel parts are made of acid-proof stainless steel, and the sealing parts are made of food silicone rubber or polytetrafluoroethylene material, which conforms to food safety standards.
Since sanitary diaphragm valves have minimal contact surfaces and are considered the cleanest valve (least likely to cause contamination) they have found widespread use in the pharmaceutical, food processing, and water treatment industries. Diaphragm valves are also used in the electronics industry, pulp and paper industry, power industry, and high-purity water systems.
Applications of sanitary diaphragm water pressure reducing valve
• Component Testing
• Calibration Systems
• Laboratory Pressure Control
• High-Pressure Sampling Systems
• Service & Test Equipment
Diaphragm valves can be divided into six types according to their structural forms: house type, direct current type, cut-off type, through type, gate type, and closed and reciprocating.normal open, normal right angle type; connection forms are usually flanged connection; according to the driving mode, they can be divided into manual, electric and pneumatic diaphragm valve.
Sanitary diaphragm valves are constructed with a corrosion-resistant liner body and a corrosion-resistant diaphragm, with a non-stuffing box structure, an elastic diaphragm with a throttling element, and a smooth body flow path. Therefore, the pneumatic membrane diaphragm valve has the advantages of small negative force, large flow, no external leakage, convenience, reliability, fire prevention, and explosion proof, and is widely used in the flow regulation of non-polluting media in the industrial automation system.
Features of sanitary diaphragm water pressure reducing valve
1. Single stage type relief structure
2. Maternal and diaphragm use hard seal form
3. The internal structure is easy to purge and with filter
4. Can use panel or wall mounting
For more information, please visit http://www.adamantvalves.com/