The name diaphragm is derived from a flexible disc which comes in contact with a seat at the top of the valve to form a seal. Diaphragm valves are among the most common valves available in the market today. This valve is a flexible element that responds to pressure transmitting the force to open and close. This type of valves is somehow related to pinch valves, but unlike the pinch valves, diaphragm valves use an elastomeric liner in the body to separate the closure element from the flow stream.
Diaphragm valve can either be manual or automated and are mainly used for shutoff purposes in many industries. The older version of this valve could not control and regulate the flow of medium but the latest version has been designed to meet these requirements. Many industries, especially those that operate under the hygienic condition, are now using sanitary diaphragm valves. The valves have not only been constructed with easy to clean material but also allow smooth flow of the medium.
Simple sight glasses are either glass or plastic tube attached to a tank at the bottom of the bottom at one end and other end connected to the top of the tank. This very day, sight glasses have been replaced by advanced float switches in a large number of such applications. Sight glass valves are widely used in beverage, food and pharmaceutical industries.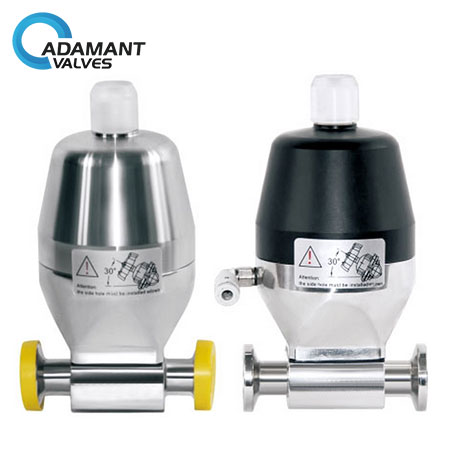 Another fact about this valve is that they can be easily cleaned and that's why a large number of industries that operate under hygiene conditions are now using them as industrial applications. The main difference between sanitary diaphragm valves and the normal diaphragm valves is that sanitary valves have been designed for sanitary purposes. Although there are different sanitary valves out there, getting one that meets your demands and works efficiently is very important. Sanitary U type diaphragm valves come with lots of benefits because they have been specifically designed to maintain a high level of hygiene when used in any piping system.