There are various types of valves available in the butterfly valve range. The offset disc of Butterfly Valves comes with techniques like hand wheel operated, gear operated, electric operated, and pneumatic operated.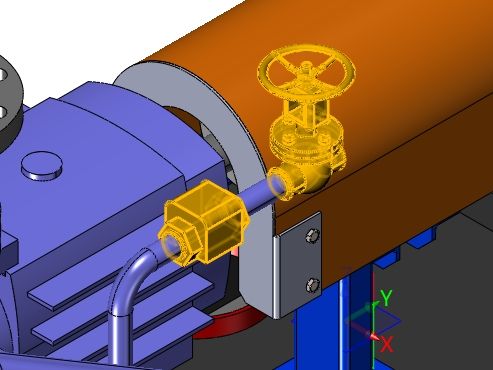 The aim of using an actuated butterfly valve is for isolating or regulating the flow of liquid. The closing technique takes the form similar to a disk. All the operation is similar to that of a ball valve, where a quick shut-off is there to regulate the flow. Usually, people prefer butterfly valves as they are inexpensive as compared to other valves due to their lightweight. A butterfly valve needs less support to function.
Here in pneumatic butterfly valve, a circular pipe is attached which controls the flow of material through a circular pipe or tube. Usually, the materials for which a butterfly is used are air, gas, steam, or liquid. It can also be used for certain dry materials.
Butterfly valves are quick opening valves associated with a metal circular disc along with its pivot axes at right angles. It regulates the direction of flow of the pipe. It works with the mechanism that when it is rotated on a shaft, it seals against seats in the valve body. The butterfly valves are normally used as throttling valves to control flow. The butterfly valves do not have any pockets in which the fluids may get trapped while the valve is closed.
This type of valve is one of the most compact, as well as lightweight valves, that exist on the earth. It has a wide range of applications. This kind of valve is more popular due to the choice of the seat as well as the lining. Moreover, the disc options have significantly enhanced the demand for the same over the latest years making the valve a smart alternative. Being full with all the favorable qualities like the wide range of materials with desired sizes and pressure ratings offers reliable and positive isolation with moderate flow control potential more than a wide range of applications all the way through the valve industry.
The petrochemical trade and oil industry use this metal seated valve because they are fire safe, lightweight as well as perfectly suitable for actuation. If used for the appropriate application these butterfly valves offer you a great number of advantages. It is suitable for chemical services. The main advantage of the valve is that it can be used where space is less. It is designed to be used with small dimensions.
For more information, please visit http://www.adamantvalves.com/