Hygienic pump is used in product delivery, such as pharmaceuticals, dairy products, beverages, food, cosmetics, food additives, fine chemicals. There are four basic types of sanitary pumps, such as centrifugal, volumetric, jet and air. Centrifugal pumps use centrifugal force to produce speed, use rotating impellers to increase speed and push fluid through the outlet valve.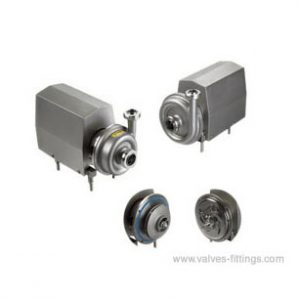 Hygienic pumps are usually required during the processing of liquids to ensure compliance with hygienic standards in the food processing industry. Types include centrifugal, barrel, container, flexible impeller, rotor pump, sanitary pump. Depending on the type of hygienic pump, it may be liquid mixing, transfer, unloading and treatment. Likewise, high-pressure pumps can be used to clean food processing equipment that meets hygienic standards. Pumping peanut butter, pickles, mashed potatoes, sausage, chocolate, hops, syrup and so on.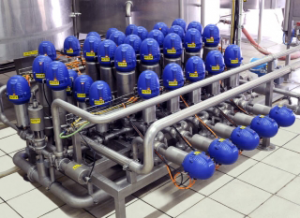 Sanitary pump has the superior performance
1, the development of large and medium-sized submersible pump Large and medium-sized submersible pump with a simplified pump structure and save pumping station construction investment outstanding merit. Will be in the municipal, industrial and mining, environmental protection and industrial and agricultural water supply and drainage areas have been more widely used. It is expected that the future demand will be larger. Such as the pump with a cutting device, multi-stage pump, submersible pump pumping corrosive medium, such as the production of very few.
2, the development of high reliability mechanical seal Mechanical seal is a key part of the submersible pump. So that the pressure of the media can be applied to the end surface, the direction of leakage for the flow pattern, which are beneficial but the structure is slightly more complex. Double-end mechanical seal inside the oil chamber, both sides of the end surface should be used in different types of structure, the media pressure can be applied to the lower side of the end surface, or rely on spring force, seal the end thrust easily open end. Therefore, further studies on structures and materials should be conducted to improve their reliability and longevity. All of this information should be applied to the submersible pump as soon as possible.
3, new materials, new technology and new technology will gradually be applied to ordinary pumps which have been used stainless steel, fluorine plastic and spraying ceramics. New technology application is also imperative. It turns out that the application of new technology, new materials and new technology not only can liberate labor productivity, but also to ensure product quality.
For more information about sanitary pumps, please visit http://www.adamantvalves.com/sanitary-pumps.html