It is essential to select an ideal manufacturer of sanitary ball valves. Pay more attention to the trouble-free and safe operation when purchasing sanitary valves. For this reason, the overall system design should be considered, so that in the future no problem occurs. If you need one for a specific purpose, choose a special or custom valve instead of a pre-made valve. Some of the points to consider are low actuation torque, maximum flow rate, panel mounting, two- or three-way flow models, a tight seal under extreme pressure conditions, and the availability of electric and pneumatic drives.
Manufacturers of sanitary ball valves use different materials according to the requirements of the application. Some of the examples include brass, carbon steel, stainless steel, and domed alloys in addition to alloy 400. Temperature adjustment capacity ranges between 65 degrees and 850 degrees Fahrenheit. Some products are available with a working pressure of up to fifteen thousand psig. Similarly, the flow coefficient can increase up to 130. However, if you believe that products available on the market are unable to meet your specific requirements, contact the supplier and discuss with him if the adjustment is possible. Remember to be professional and to order in large quantities.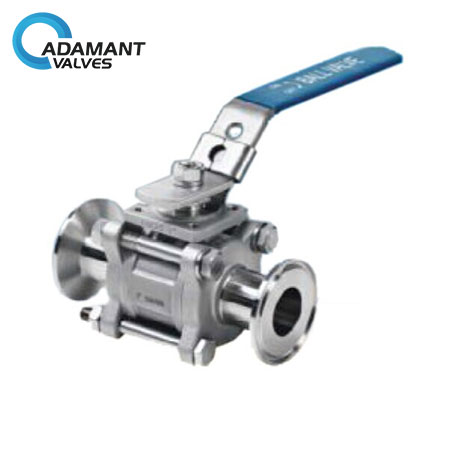 The sanitary ball valves are simple in mechanics. It consists of a three-piece valve construction and several moving parts, which allow easy access to all valve components. Another advantage is the quick and easy maintenance. There are durable PTFE valve seats designed for longer maintenance intervals. These do not require special tools for maintenance. The sanitary ball valves are 100% tested and meet 3A and FDA standardization requirements. They are also characterized by amounts of heat. This allows easy identification and traceability during operation. Its stainless steel component makes it safe for handling sensitive materials such as food and medicines. Some available connections include butt weld, orbital weld, and clamp.