Adamant valves sanitary ball valve is made according to the standard ISO, DIN, IDF, SMS, 3A and other production, the main materials are stainless steel sus304 and sus316L, internal and external high-grade polishing equipment to achieve surface precision requirements. This product is suitable for dairy, food, beer, beverage, pharmaceutical, cosmetics and other industrial areas of stainless steel piping system.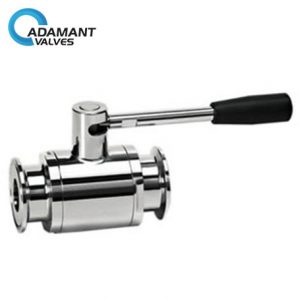 Product description:
Adamant valves sanitary ball valves are made of high-quality SUS304 and 316L, which can meet the special requirements of various media in food and biopharmaceutical fields. The smooth, seamless and automatic emptying of handicrafts is also very suitable for steam cleaning.
Working principle:
Adamant valves sanitary fast ball valve can be opened and closed 90 degrees, the body is a ball, with circular through-hole or channel through its axis. In the pipeline is mainly used to do cutting, distribution and change the direction of flow of media, it only needs to rotate 90 degrees, the torque can be closed tightly. The most suitable to do the switch, cut off valve to use, but also has a throttling and flow control purposes.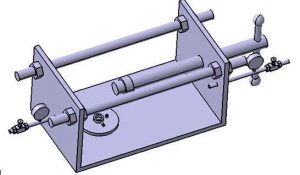 Features:
1, Rigorous strength and sealing test ensured quality.
2, the valve bodies are removable connection, simple structure, easy to clean.
3, modeling is light and beautiful, bright surface without sticky dust, no burr hand.
4, no dead ends ensured that the media without residue, easy to clean and so on.
5, the use of high-quality SUS304, 316L production, met the various media special requirements of food, bio-pharmaceutical fields.
6, the products are widely used in food and beverage, dairy, beer brewing, biological engineering, medicine and fine chemicals and other industries.
7, are high-precision sanitary pipes, three senior internal mirror polished, easy to disinfect, deodorant, washable and convenient.